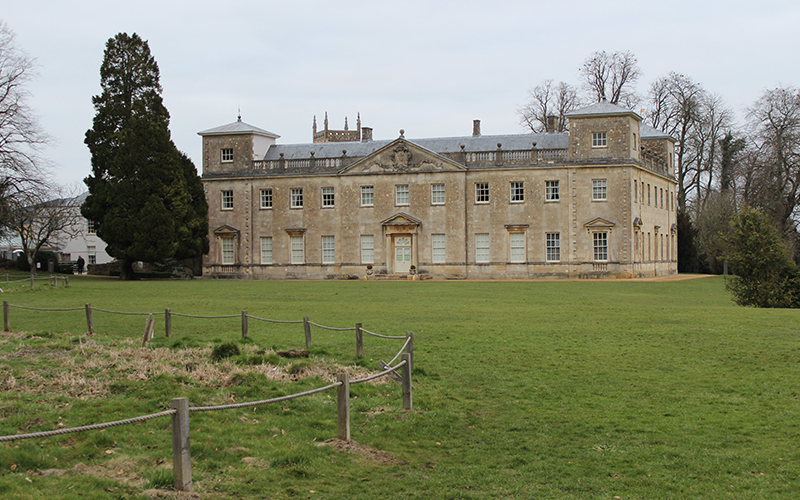 Everything seems to be getting more expensive these days, but you don't need to spend a fortune to have fun when you visit Wiltshire.
We've picked out some of the best free things to do in Wiltshire including historic sites, museums, parks and castles.
Avebury Stone Circle
If you don't fancy paying for entry to the Stonehenge World Heritage Site, why not take a short trip over to Avebury where you can see the world's largest stone circle?
Avebury Stone Circle is thought to be over 4000 years old and is one of several Neolithic and Bronze Age ceremonial sites around Avenbury. The Avebury village has been built around the stones and unlike Stonehenge, there is no charge for visiting Avebury Stone circle. In fact, you can walk right up to the stones and even touch them!
Ludgershall Castle
Work on Ludgershall Castle began in the 11th century on the orders of Edward of Salisbury, sheriff of Wiltshire. It was passed to the Crown in the early 12th century and its location on the edge of a forest made it ideal for use as a royal hunting lodge. It fell out of favour in the 14th and 15th centuries and by the 16th century, the castle had fallen into ruin.
You can stroll around the grounds of the castle ruins, which include three walls of the castle and a cross. The castle also offers fantastic views over to the nearby Collingbourne Woods.
Lydiard Park
Although there is a charge for visiting the house and walled garden at Lydiard Park, the surrounding park is one of many free attractions in Wiltshire. It's a wonderful place for a relaxing stroll, with 260 acres of parklands to explore.
A visit to Lydiard Park is one of the best free days out Wiltshire has to offer. The park hosts events throughout the year including live music, open air theatre and more. The extensive grounds are ideal for dog walking and there's a children's play area to keep younger visitors entertained. You could take a picnic with you, visit the tea room or even hire a BBQ!
Trowbridge Museum
Trowbridge Museum celebrates 1000 years' history of Wiltshire's county town. The town's development was largely due to its success as a centre of woollen cloth production, and this is highlighted by the rare and unusual collection of artefacts at the Trowbridge Museum.
You'll discover the importance of Trowbridge to the UK weaving industry, and see one of only five Spinning Jennys left in the world. You'll also learn the important role that Trowbridge played in the building of the famous Spitfire aircraft during World War II.
The Trowbridge museum has an exciting programme of arts and crafts workshops and free exhibitions throughout the year, making it one of our favourite free things to do in Wiltshire.
Fisherton Mill Gallery and Café
Just five minutes' walk from Salisbury city centre, Fisherton Mill Gallery and Café is an independent gallery located within a converted Victorian grain mill. The airy setting gives this gallery a unique atmosphere that makes it ideal to wander around.
Browsing through the independent shops in the gallery's courtyard and upstairs in the creative studios, you'll find a huge selection of crafts, jewellery and homewares. There are also craft workshops and monthly exhibitions, plus you can take time to relax and enjoy mouth-watering food and drink in the gallery's cafe.
Chippenham Museum
Chippenham Museum is a friendly community museum housed in an 18th century townhouse in the heart of the town. It tells the story of this historic Wiltshire market town from its prehistoric roots, through its industrial heritage, right up to the present day.
Discover Chippenham's links to King Alfred the Great and engineering genius Isambard Kingdom Brunel. As well as the permanent collections, the museum also hosts visiting exhibitions, historic reenactments, free holiday activities and vintage markets.
Langford Lakes Nature Reserve
From its location in the Wylye Valley between Salisbury and Warminster, the Langford Lakes Nature Reserve provides a stopping off place for 150 species of birds. We think a visit here is one of the best things to do in Wiltshire for free.
Langford Lakes is an ideal location for a spot of bird watching or just a relaxing stroll around the reserve's four lakes. Depending on the season, you might be able to spot great-crested greebs, bitterns, ospreys or even a kingfisher. And when you've finished bird watching, you can enjoy locally sourced food and drink with a stunning view over the water at the Kingfisher Café.
Ridgeway National Trail
The Ridgeway National Trail is known as 'Britain's oldest road' and has been used by travellers since prehistoric times. Where herdsmen and soldiers once passed along the route, now it is used by walkers, runners, cyclists and horse riders.
The broad track of the Ridgeway starts at Avebury Stone Circle and stretches 87 miles over to Ivinghoe Beacon, northwest of London. Visiting between March and November will generally offer better views and walking conditions than the colder, wetter months.
You might not want to tackle the entire length of the route, but taking on a smaller section is very achievable. It's just one of many Wiltshire walks that are ideal for exploring the surrounding countryside.
Westbury White Horse
The Westbury White Horse is believed to be the oldest of eight white horses carved into the landscape of Wiltshire. It is located on Bratton Downs and is also known as the Bratton White Horse.
The Westbury White horse lies below an Iron Age hill fort and is thought to be the oldest of the white horses. The figure is 55m tall and 52m wide, and has been widely adopted as a symbol for the nearby town of Westbury and the county of Wiltshire as a whole.
Despite an enduring claim that the horse was carved to mark King Alfred's victory at the Battle of Ethandun in 878, it's unclear when the Westbury White Horse was carved. But it's probably more likely that the horse is much younger than that as there is no evidence of it before 1772.
Bradford on Avon Wharf
If you're fascinated by canals and narrowboats, you're sure to enjoy a visit to the Bradford on Avon Wharf. During the 1850s, this was the busiest spot on the Kennet and Avon Canal but now it's a treasure trove of historic canal features as well as a great spot for eating, drinking and shopping.
You can visit Bradford on Avon's 14th century Tithe barn, take a stroll down the tow path or pop into the canalside Barge Inn or Lock Inn Cafe.
These are just a few of the best things to do in Wiltshire for free, but there are many more free attractions in Wiltshire. Which one is your favourite?